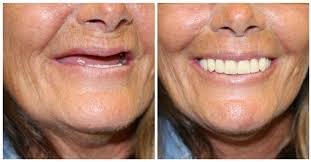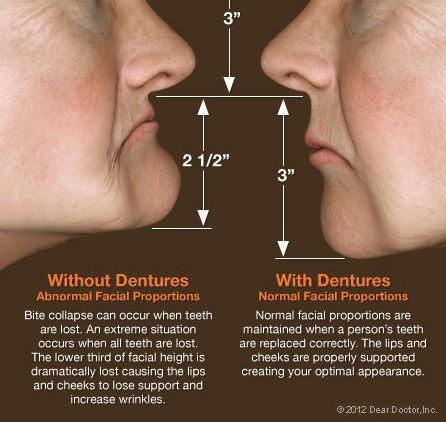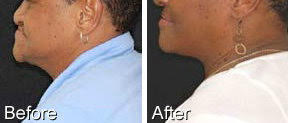 A denture is a removable prosthetic device that is used to replace the missing teeth in the mouth. It is customized to render to the specific requirement of each patient. Dentures help to restore the appearance of the smile and instill functionality. Lee Palmer DDS PC advises dentures for patients who prefer to restore their missing teeth. 
Type of Dentures
There are two major types of dentures provided to the patients.
Complete Denture: Patients who do not have any teeth in their mouth are provided complete dentures.
Partial Denture: Patients who have one or a couple of missing teeth are provided partial dentures. 
Benefit of Dentures
Dentures provide an aesthetic appearance to the patient.
It provides support to the facial structure.
The treatment helps to stop the teeth from shifting to places.
The device can be removed while sleeping and worn as per convenience. 
It helps to correct speech problems caused by the missing tooth. 
The procedure of fixing Denture
The process for the denture begins through an initial consultation which involves the dental checkup of the patient. The dentist uses a digital imaging system to attain the impressions of the teeth. It also helps to take the measurement that aids in fabricating the denture.
A denture model is fabricated considering the shape, color, and fitting as per each patient's preference. The patient can view it and provide essential changes that need to be made. The final projected result is sent to the laboratory along with the measurements. 
The dentists provide a temporary denture to the patient, which can be worn until the subsequent appointment. Once the permanent dentures are ready, the dentist affixes them to the gums with the help of suction created by the device. Any adjustments required are made after analyzing its functionality. 
Aftercare for Dentures
The dentist provides instructions that can help maintain the denture in its good form. When nature is not in use, it should be immersed in a solution provided by the dentist. It should be rinsed thoroughly before wearing it back. The denture should be handled with care as dropping it on hard surfaces can damage it which causes discomfort while wearing them on. 
Lee Palmer DDS PC,Dentist in Franklin TN, situated at Franklin, TN, is equipped with expert dentists and modern technologies that enable patients' best dental care facilities. Call (615) 794-0756 and book an appointment with the dentistry to know more about dentures and other dental treatments.